Tecno Mobile have reassured fans on the arrival status of Google's Android 13 for the Camon 19 Pro 5G, says the update is coming soon. The company made this known earlier today via her international Twitter handle, confirming that Android 13 will soon be available for the 5G model in the Camon 19-series.
Note that Google Android 13 Beta1 version was announced for the Camon 19 Pro 5G even before the phone was announced. It is not clear either we should still expect a Beta version, probably Beta2, 3 or 4, or perhaps Tecno is done running all needed tests to live the stable version of the OS for the Camon 19 Pro 5G.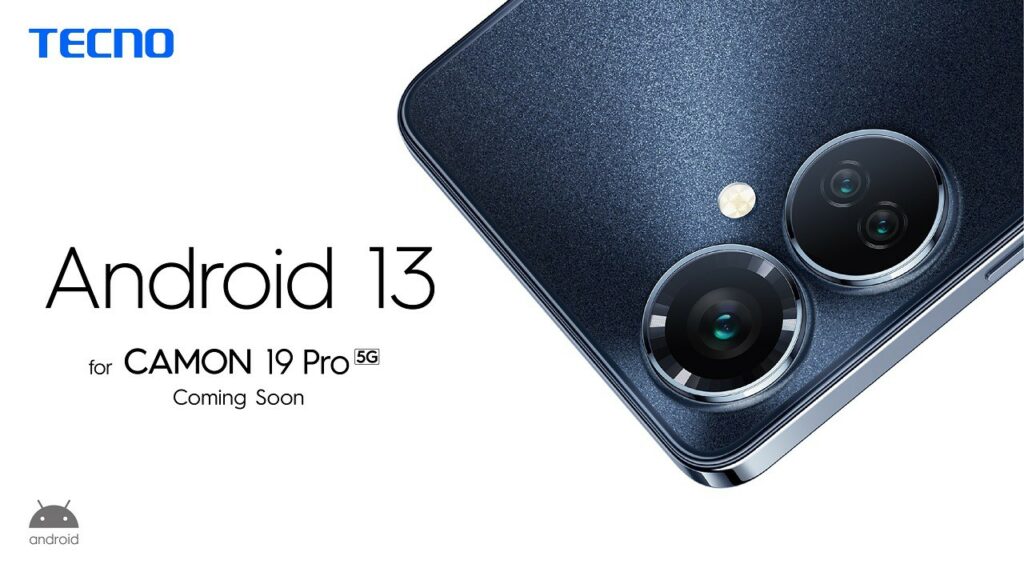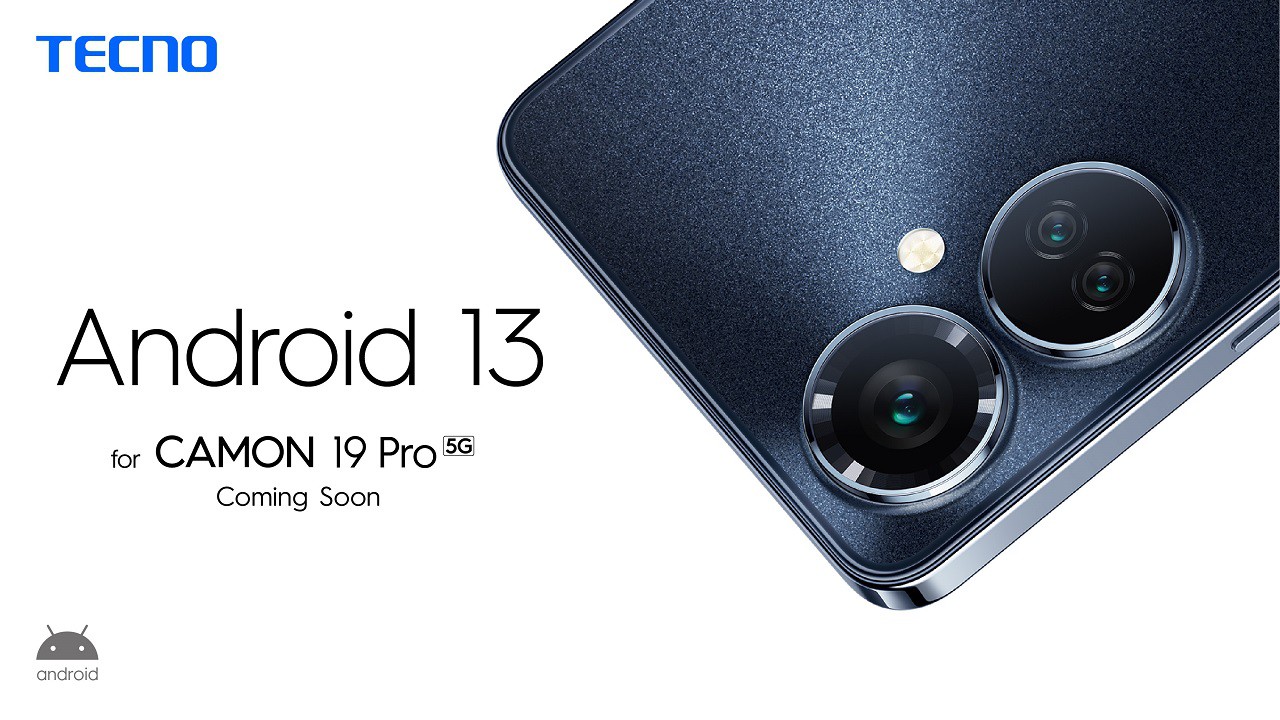 Currently, there are but a handful of devices running this OS. Even Google's own Pixel 7-series, expected to boot this OS out of the box are not official yet. So Tecno's push for Android 13 on the Camon 19 Pro 5G, either stable or Beta edition, is a major upgraded step up.
It is worth noting however, that this update is not for the entire Camon 19-series, but only for the Pro 5G version, running MediaTek Dimensity 810 CPU. This means, the 19 Pro 4G with Helio G96, and the standard and Neo models with Helio G85 CPUs will not be getting this update.
Tecno had also promised to push the current Camon 18-series to Android 12. But that promise is yet to see the light of day. Hopefully, the arrival of the 19-series will not lead to the abandonment of the older Camon 18-series and possible promises tagged on them.
Recall that the Camon 19-series debut few days ago in New York City. Four smartphones were announced under the 19-series. These includes the standard 19, the Camon 19 Neo, Camon 19 Pro and the Pro 5G model. All the four boot Android 12 with HiOS 8.6 out of the box.