Been so busy lately, and as a result, I was away from my social media handles. But glancing through my twitter handle during some free hour earlier this morning, I came across the tweet below, that Tecno Mobile will be launching the Spark 6 Air in India on the 30th of July. Here is the tweet:
Aren't you fully charged-up already?
The best of the best is yet to come. ⚡

Stay tuned! #SparkLagega #TecnoIndia #TECNOMobile #ComingSoon #Spark6Air #BestBattery pic.twitter.com/u3ggdho3WK

— TecnoMobileInd (@TecnoMobileInd) July 28, 2020
But we just got the Spark 5 Air?
That was my reaction when I saw the tweet at first, then I remembered that the Tecno Spark 5 Air announced in Africa and other Asia Pacific regions, never made it to India. Tecno only launched the vanilla Spark 5 and the Spark 5 Pro in India, and not the Air version.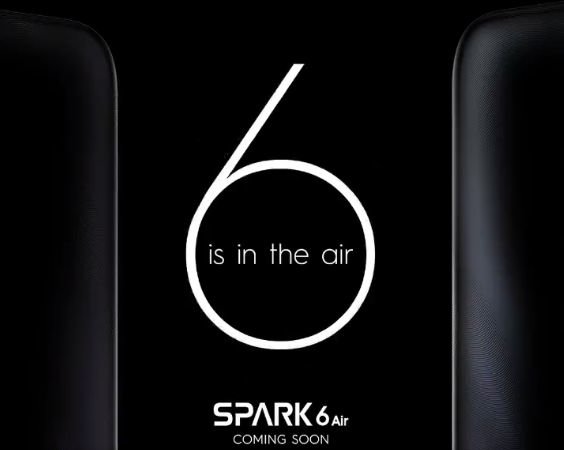 One of the interesting aspect of the Spark 5 Air that the standard and Pro version missed, was the enormously large 7-inches display, and even though the tweet above does no say much on what to expect from the Tecno upcoming spark 6 Air, a similar large 7-inches display may not be a wrong guess.
Something interesting about the tweet though is the emphases on battery power. The current Spark 5 Air is got a 5000mAh battery with 10W fast charging, but seeing that Tecno is teasing the upcoming Spark 6 Air as a battery smartphone could simply mean the device will be hosting a battery capacity larger than the 5000mAh in the 5 Air.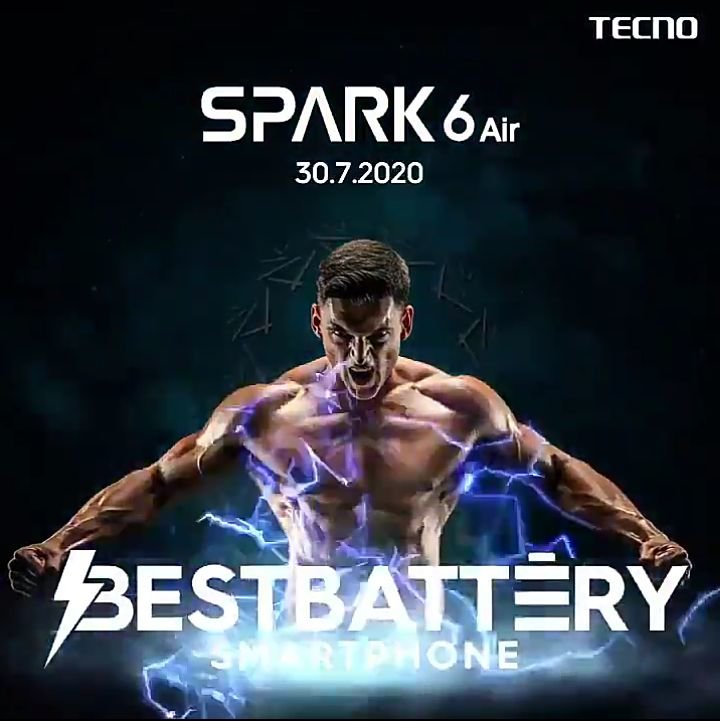 But if I am to give a wide guess, I would say the upcoming Spark 6 Air might just be a rebadged vanilla Tecno Pouvoir 4. And I'm sure you know the major difference between the Tecno Pouvoir 4 and the Spark 5 Air (aside camera of course), is majorly the battery. But since the launch event is about 24-hours from now, we should just save other guesses until tomorrow.