The TECNO True 1 earbuds are the company's latest flagship true wireless earbuds. They offer a variety of impressive features, including superior noise cancellation, unprecedented acoustic technology, immersive sound, and a luxurious design.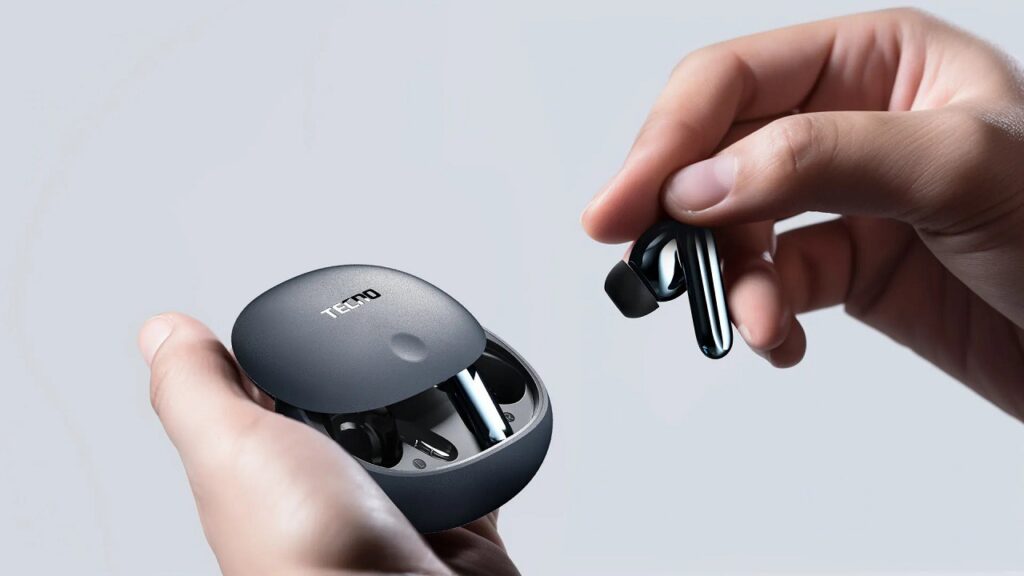 What does the Tecno True 1 have to offer?
Noise Cancellation
The True 1 earbuds feature adaptive noise cancellation with a maximum depth of 42 dB. This means that they can effectively block out a wide range of noises, from the rumble of a subway train to the chatter of a busy office.
TECNO's adaptive noise cancellation technology uses a combination of microphones and algorithms to identify and cancel out ambient noise. The earbuds are able to adjust the level of noise cancellation in real time based on the surrounding environment. This means that you can enjoy your music or podcasts without being disturbed by noise, even in the busiest of places.
Acoustic Technology
The True 1 earbuds are the world's first to support vacuum chamber audio. This technology provides audio frequencies beyond human perception, resulting in a truly immersive music experience.
TECNO's vacuum chamber audio technology creates a sealed chamber around the earbud driver. This allows the driver to produce more powerful and accurate bass. The vacuum chamber also helps to reduce distortion and improve sound quality.
Immersive Sound
The True 1 earbuds offer a first-class audio experience with immersive sound. The bass is deep and punchy, the mids are clear and present, and the highs are crisp and detailed. The earbuds also support spatial audio for an even more immersive listening experience.
TECNO's spatial audio technology creates a 3D soundstage that allows you to feel like you are in the middle of the music. The earbuds are able to track the head movements of the user and adjust the sound accordingly. This results in a truly immersive listening experience that is perfect for watching movies or playing games.
Luxurious Design
The True 1 earbuds have a sleek and ergonomic design. They are comfortable to wear for long periods of time and come with a variety of ear tips to ensure a secure fit. The charging case is also compact and easy to carry around.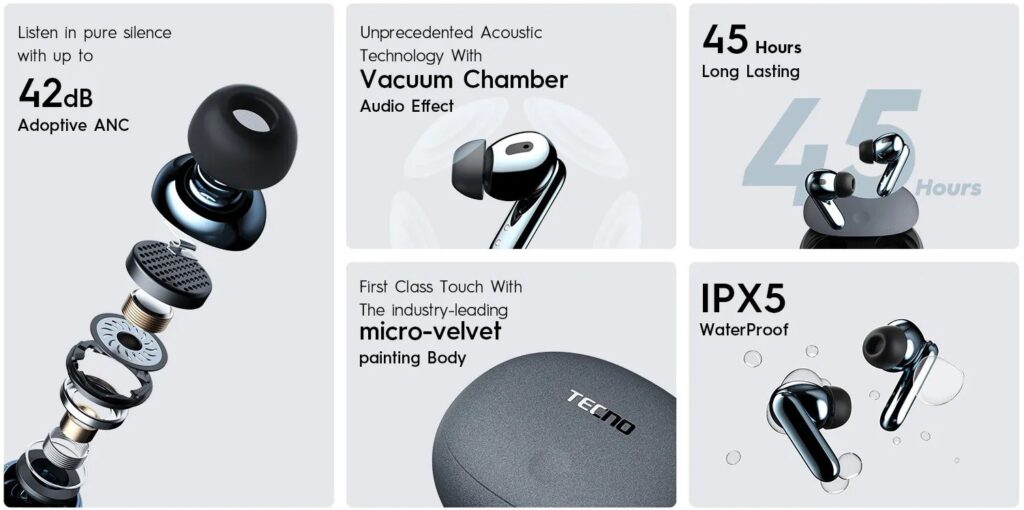 Key features of the TECNO True 1 earbuds:
The True 1 earbuds are finished with an industry-leading micro-velvet painting process, offering an elegant and luxurious feel.
Adaptive noise cancellation with a maximum depth of 42 dB
Vacuum chamber audio technology for immersive sound
Spatial audio support for an even more immersive listening experience
Industry-leading micro-velvet painted body for an elegant and luxurious feel
Up to 45 hours of battery life with the charging case
IPX5 water and dust resistance for durability
Customizable listening effects with the Audpub app
Master Tuning – Multi EQ with Bass Booster, Treble Booster, and Voice Booster
Custom Touch Controls
Connection Pop-ups with custom pop-up themes (coming soon)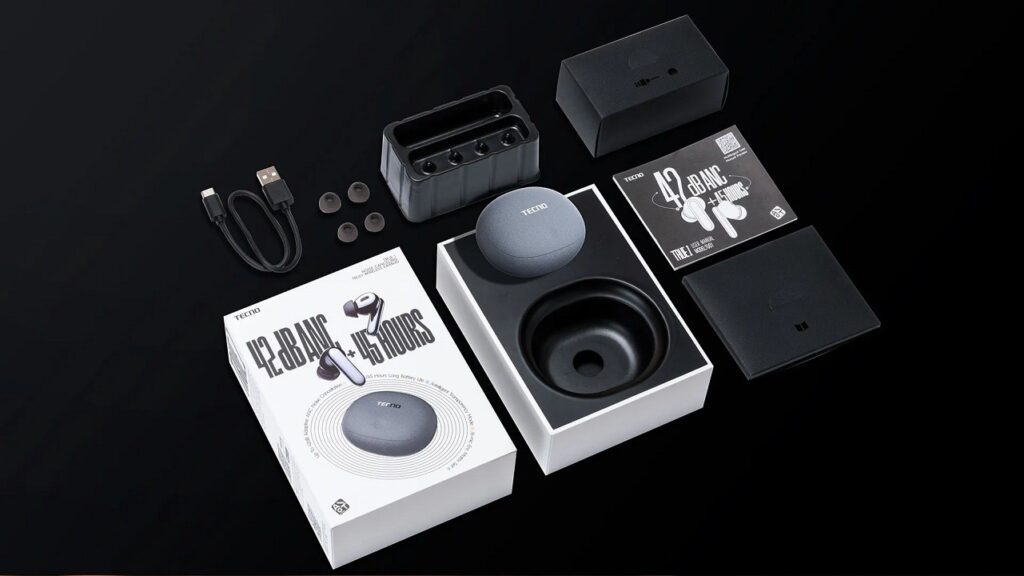 Pricing and availability
The TECNO True 1 earbuds are a solid choice for anyone looking for a pair of high-quality true wireless earbuds with superior noise cancellation, and excellent sound quality.
As of writing, the True 1 earbuds already made it appearance on Tecno's official website. However, pricing and regional availability are yet to be known.