vivo has officially announced the launch of its V27 series in India on March 1st, after dropping a series of teasers for the past few weeks. Although the company has only teased the V27 Pro model in the images, it is unclear if the V27 will also be launched alongside it.
The V27 series boasts a 120Hz 60-degree 3D curved screen, which blends seamlessly into the frame, ensuring an ergonomic grip without compromising screen quality or color clarity. The phone is incredibly slim, with a thickness of just 7.4mm.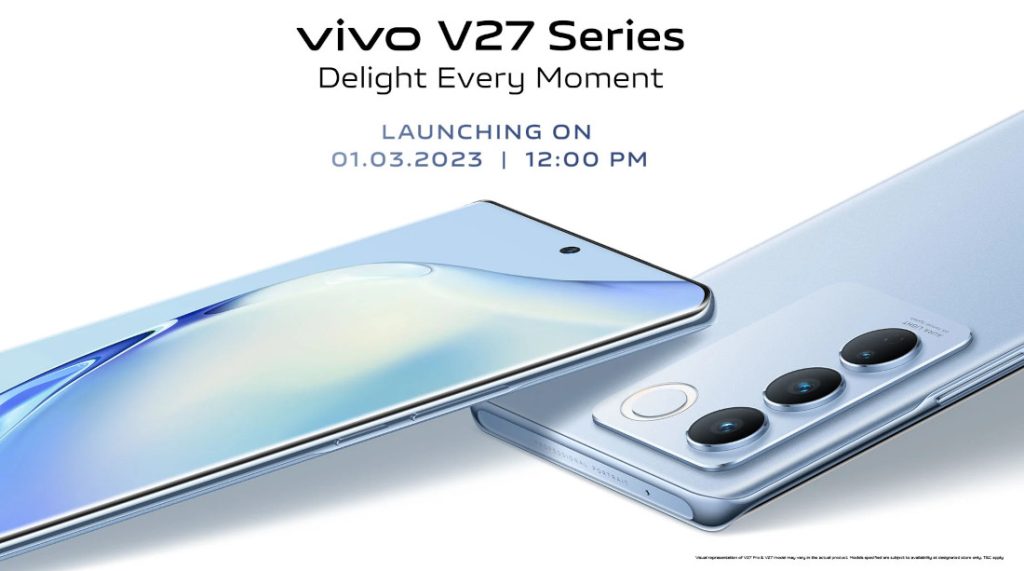 The V27 series features a 1/1.56″ Sony IMX766V Sensor along with OIS, promising better low-light photography with less blur. The Aura Light feature adds studio-like lighting to dark ambient settings, allowing for better night portraits that appear more delicate and natural.
The V27 series comes in a range of colors, including Emerald Green and Magic Blue, which have a color-changing back that shifts from light to dark green and blue, respectively. The Noble Black model is 7.36mm thick, while the Magic Blue and Flowing Gold models are both 7.4mm thick. In India, only the Blue and Black models will be available.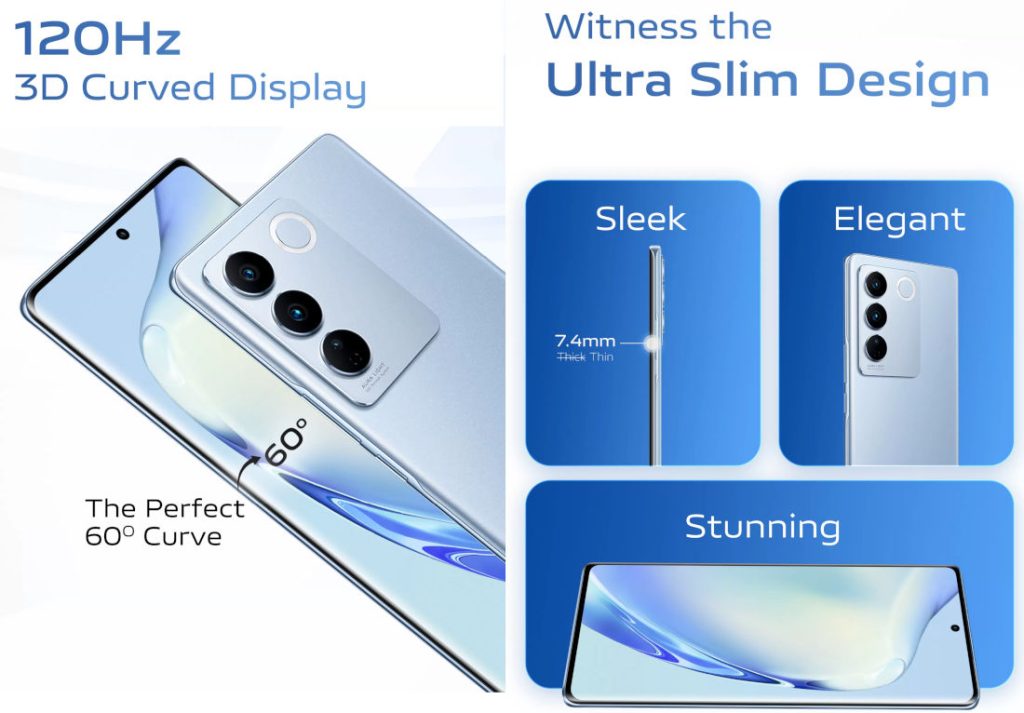 The V27 series will be sold on Flipkart, as well as vivo.com and offline stores. More details will be revealed in the coming days leading up to the launch on March 1st. The series will be the direct successor to the V25-series that are available in multiple markets globally. Hence, the V27 should also be available in other regions after its debut in the Indian market.