Infinix has ticked a date for the arrival of it flagship device; the Zero Ultra, but Tecno is yet to do the same. Although we know the company has a flagship smartphone in the works. Web rumors and some online certification sites have suggested a Phantom X2, but no confirmation from the company yet.
A Tecno flagship looking smartphone however, have just gone through FCC certification, modeled Tecno AD8. This might be a likely successor to the current Phantom X which has AC8 as it model number. But either this is the Phantom X2, or just a Phantom 11 is yet to be fully confirmed.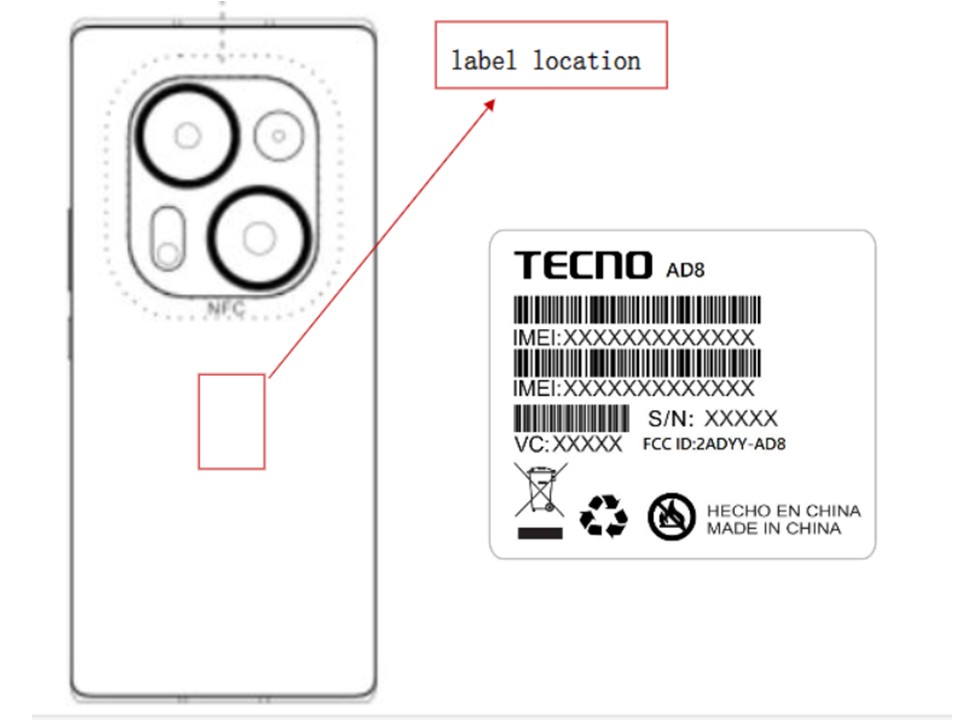 All we can see, is the rear view of the phone, which confirms the presence of three camera lenses, a possible Infrared autofocus and an LED unit. There is also an indication that the Tecno AD8 will support NFC out of the box.
The most interesting part of the diagram above, is the two main camera openings. Probably Tecno might also jump on the 200-megapixel bandwagon just like Infinix and it Zero Ultra, but time shall tell.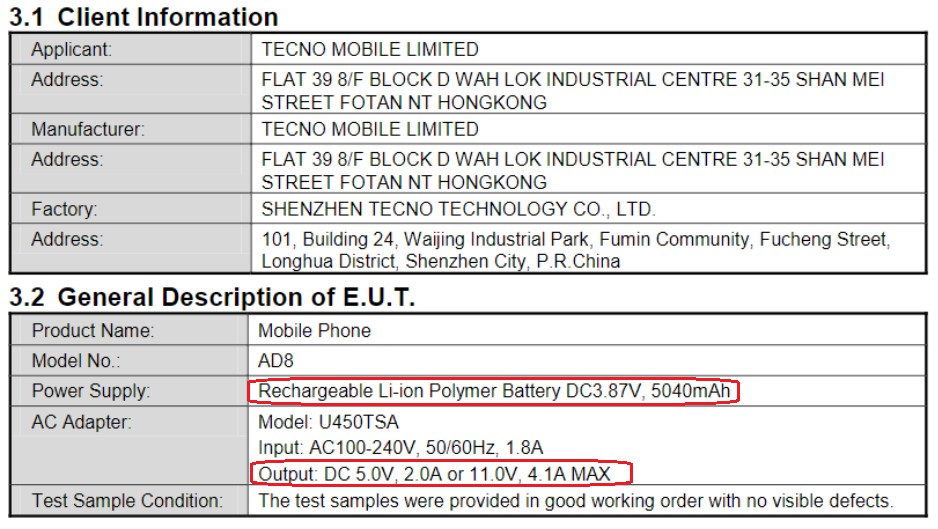 Other details shown in the certifications documents confirms the Phantom X2 5G will be powered by a 5000mAh battery, and might come with up to 45W fast charger. Sources from other quarters have suggested Dimensity 920 CPU from MediaTek, along with 8GB RAM and up to 256GB ROM.