Nendo, a Japanese designer studio and Chinese manufacturer OPPO, have just announced a credit card-sized concept sliding small smartphone dubbed OPPO X. The device offers a very tall display which can be folder to offer the size similar to a credit card. While the concept looks promising, technological development needed to make it a reality is still futuristic.

The device has three folding levels; a full folded mode, in which the phone is not usable, since it does not have a secondary display; notification mode, which folds 1/3 of the clamshell cover, allowing you to access SMS, Weather, clock and call and other notifications; a selfie mode, which folds 2/3 of the clamshell, allowing you to comfortably take selfie shots using the main rear camera setup, and then, the unfolded form of the phone, opening up to the phones' full display real estate.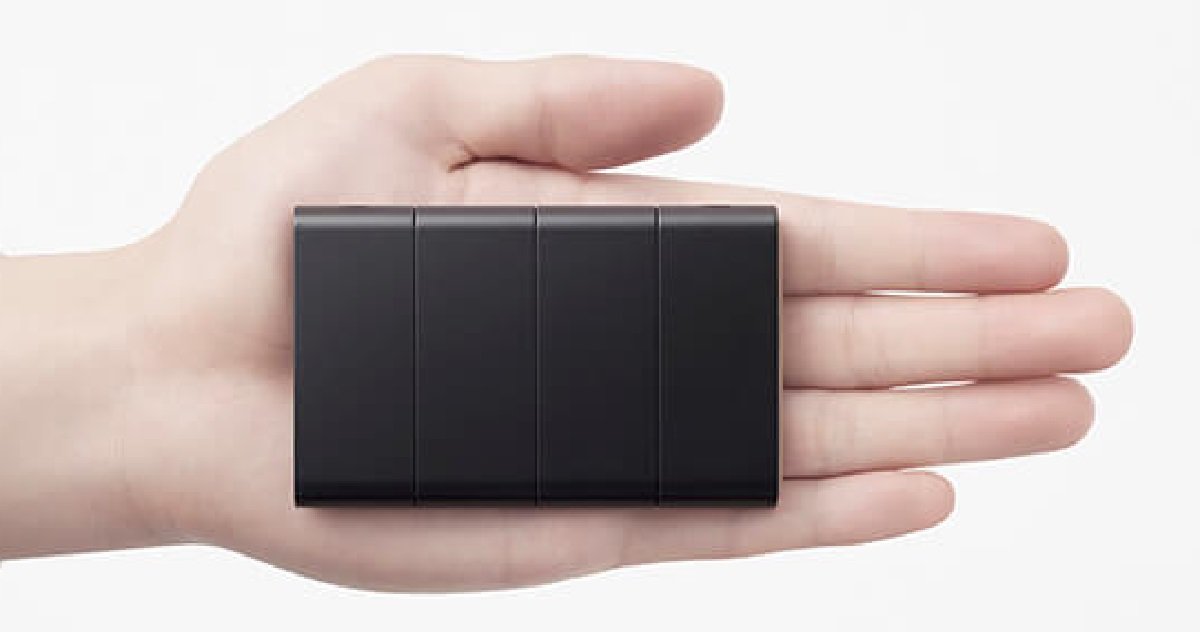 Nothing is said about the specs of this phone, but there is an electronic pen just before the folding hinge, which when slide out automatically put the phone in memo mode.
Also there are a handful of buttons on the phone, ranging from mute, play/pause, play/stop, volume+/-, charging mode switcher, shutter button, to changing filter, L-button, sleep on/of mode etc, depending on the folded level that you using.
The device does not have front camera, and it might be relying on a charging dock to get it unknown battery capacity refilled.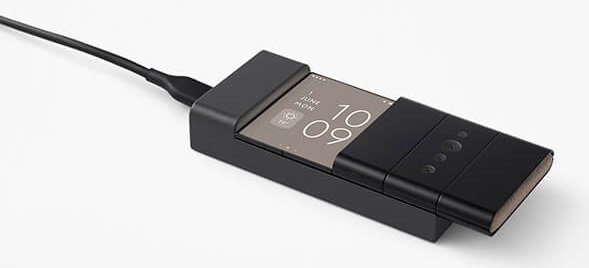 In recent years, while many "foldable" smartphones that use organic EL panels for monitors have appeared, most of them are the size of a normal smartphone when folded, and the screen is twice or three times as large when opened. Is the mainstream. Instead of using this "foldable" technology to increase the screen size, we designed a smartphone with a new operability that makes use of its compactness by increasing portability by folding it.

When folded, it measures 54mm x 86mm, which is the same size as a credit card, and has "three" mountain-folded hinges that can be folded in the same direction. As a result, a deformation with a lateral "sliding" motion is realized by using a plurality of joints like an inchworm.

The non-contact charging stand is designed to match the pitch of the hinges of the main body so that it looks integrated during charging.

….Nendo official