The UMIDIGI A15 Ultra has emerged as a formidable contender in the smartphone market, boasting powerful features that rival even the likes of the OnePlus Nord 3 and Tecno Phantom X2 Pro. In this early comparison, we explore the A15 Ultra's key performance in comparison with the OnePlus Nord 3 and Tecno Phantom X2 Pro.
CPU Performance
The UMIDIGI A15 Ultra shines with its potent Dimensity 9000+ octa-core processor, sporting a blazingly fast ultra-core running at 3.2GHz with 1x Arm Cortex-X2. In contrast, both the OnePlus Nord 3 and Tecno Phantom X2 Pro feature slightly slower Dimensity 9000 chipsets clocked at 3.05GHz.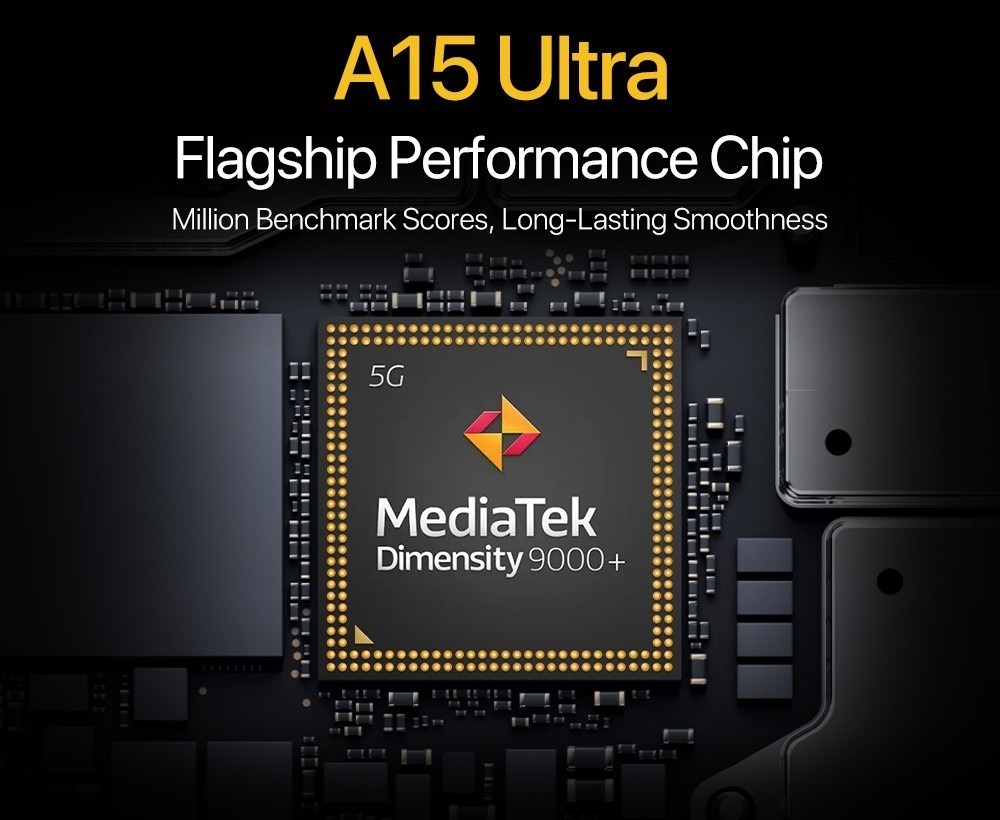 The A15 Ultra takes the lead in terms of performance, boasting a 10% higher GPU frequency, a 14% improvement in AnTuTu 9 score (1138k vs 999k), and a 5% higher CPU clock speed (3200 vs 3050 MHz) when compared to its competitors.
Camera Prowess
The UMIDIGI A15 Ultra's camera setup is truly impressive, with a 200MP main camera, 50MP ultra-wide, 8MP macro, and 32MP front cameras. The centerpiece, a SAMSUNG SK5HPX 200MP main camera, features a 7P lens configuration, f/1.65 aperture, and PDAF technology.
Coupled with UMIDIGI's expert software processing, this flagship-grade shooter captures stunning photos with unparalleled clarity, sharpness, and focus. In comparison, the OnePlus Nord 3 and Tecno Phantom X2 Pro's 50MP main cameras offer relatively lower resolution and detail.
Ample RAM and Storage
The UMIDIGI A15 Ultra takes storage and RAM to new heights, offering an impressive combination of 16GB of RAM and an additional 16GB of Extended Virtual RAM, along with a massive 1TB of storage.
In contrast, the OnePlus Nord 3 has 16GB of RAM and 256GB of storage, while the Tecno Phantom X2 Pro comes with 12GB of RAM and 256GB of storage. The A15 Ultra stands out by providing users ample space for files, apps, and multimedia content.
Innovative Unlock and Navigation Features
UMIDIGI caters to users' convenience with its A15 Ultra model. Featuring both AI Face Unlock and a side-fingerprint sensor, it offers two quick and secure ways to unlock the phone.
This is in contrast to the OnePlus Nord 3 and Tecno Phantom X2 Pro, which only offer an in-screen fingerprint sensor. Additionally, the A15 Ultra comes with a handy hotkey for quick access to favorite apps, saving users the trouble of navigating through their phone's interface.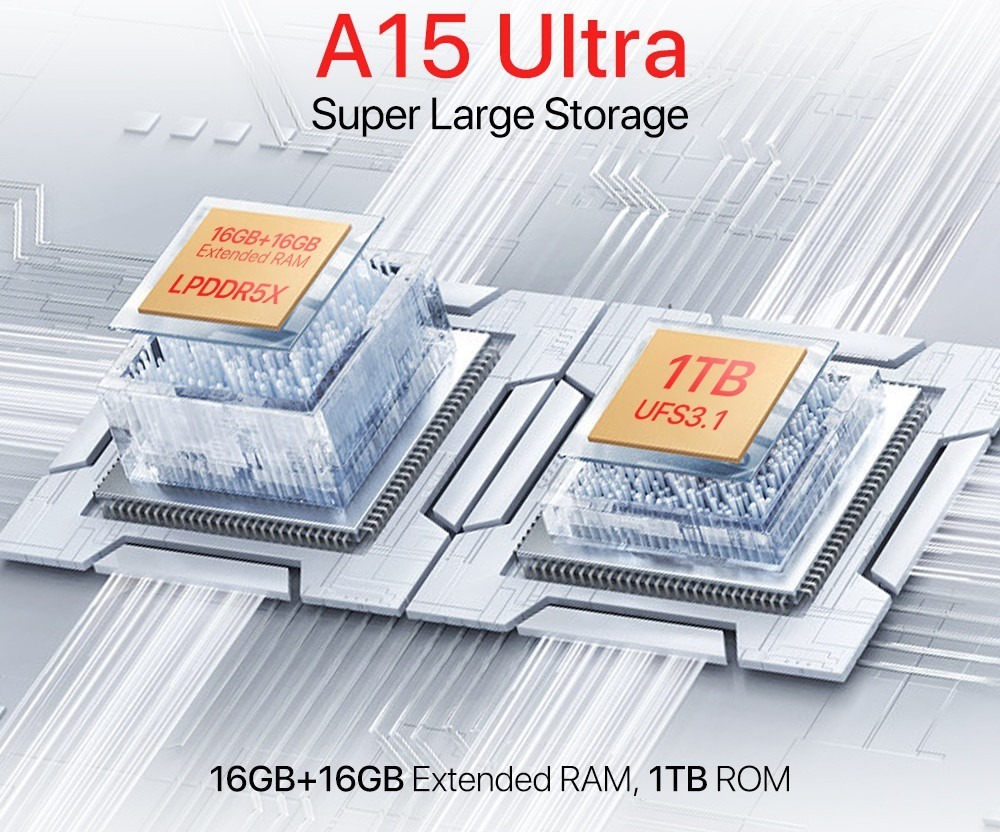 Cutting-Edge Connectivity and Features
The A15 Ultra excels in charging speed with its USB Type-C 3.0, leaving its competitors in the dust. With a blazing transfer speed of 4,800 Mbps, it charges up to 10 times faster than phones equipped with USB Type-C 2.0.
Furthermore, the A15 Ultra is a multitasking marvel with an IR Blaster, turning the phone into a smart remote control for various devices. It also boasts an X-axis Linear Motor, providing an immersive experience during gaming with simulated engine rumble and road bumps.
Headset-Free FM Radio
The A15 Ultra stands out with its headset-free FM radio feature, a convenience not found in the OnePlus Nord 3 and Tecno Phantom X2 Pro. Users can stay entertained and informed, even in remote areas with no network signal, making it a reliable communication tool in emergencies.
Conclusion
The UMIDIGI A15 Ultra emerges as a true flagship smartphone, rivaling and even outperforming its competitors, the OnePlus Nord 3 and Tecno Phantom X2 Pro, in various aspects. The A15 Ultra is expected to be announced in the coming weeks, along with other UMIDIGI smartphones and Tablets. You can keep your eyes either on the company's website, or their official Facebook page for more on the A15 Ultra.
Source: UMIDIGI (Via eMail Update)