UMIDIGI launched the G1 Max & C1 Max just last month, and according to the company, the first sales of the same exceeded 5,000 units, becoming one of the company's hot-selling smartphone.
Recall that the C1 Max and G1 Max are both upgrades to the vanilla C1 and the G1. Now, the company is set to announced successors to these two devices, and it will be called UMIDGI G2 and C2 respectively.
Two renders of theses G2 & C2 have shown up online, revealing what to expect from the duo, design wise. In comparison to the current G1 and C1 series, the upcoming UMIDIGI G2 will offer a more appealing look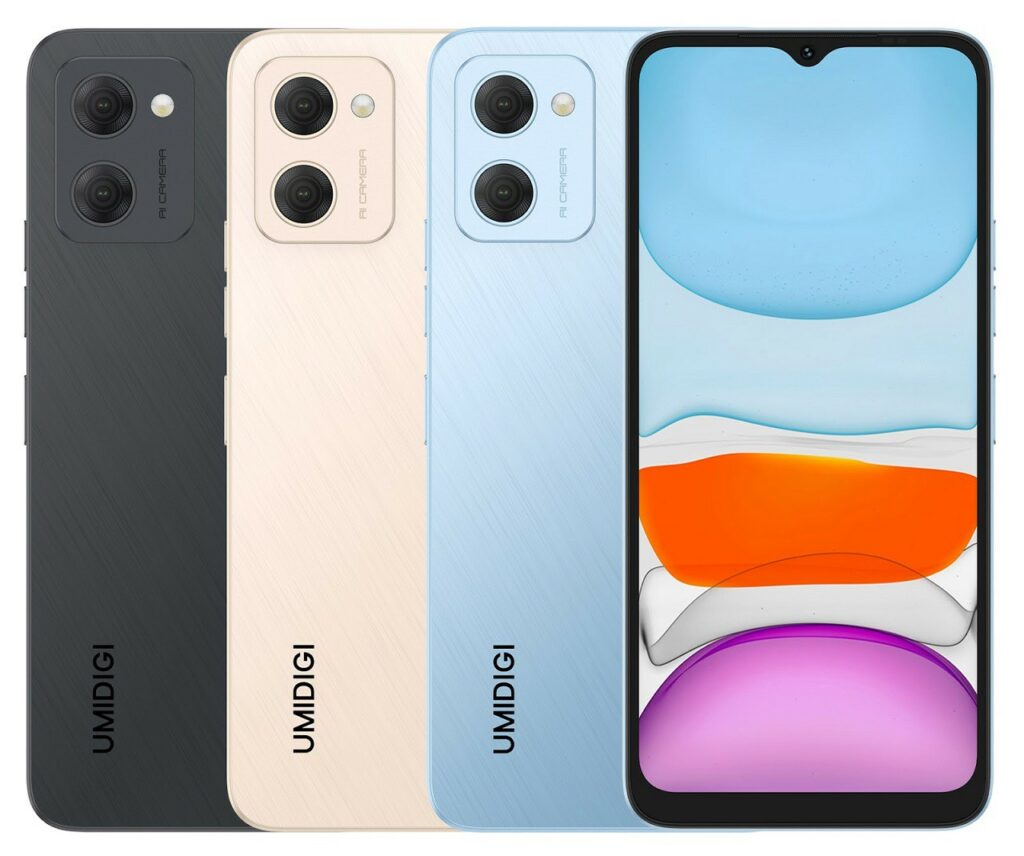 From the renders, we can see that UMIDIGI G2 and C2 use a flat waterdrop notch display, its back cover features a new meteor texture design that looks much prettier than its predecessors, the thickness of the phone bezel is moderate compared to other entry-level phones
The right edge of the phone has a volume rocker and a power button that appear to be integrated with the fingerprint scanner, but now we're not sure, since the G1 & C1 don't have a side-fingerprint button.
On the back, there are 2 cameras on the rectangle-shaped camera module. According to the regular entry-level configuration, one camera is the main camera, the other camera is a depth-of-field lens or macro lens.
Since the new products may be released at the end of the year, they may be equipped with the latest Android 13 operating system. The launch date of the device is yet to be known. We will continue to follow up with official information. Please stay tuned for our updates.