Xiaomi will be introducing the Redmi K40-series within the month of February of 2021. The new lineups are the direct successor to the K30-series of last year. Now if there is one thing Xiaomi is known for, is aggressive pricing, and the upcoming K40-series be priced likewise, even as low as $350 US Dollars for the base model.
We already know that there will be a handful of different versions of the K40-series; some running the latest Snapdragon 888 CPU, while others will use MediaTek 6 & 5nm CPUs.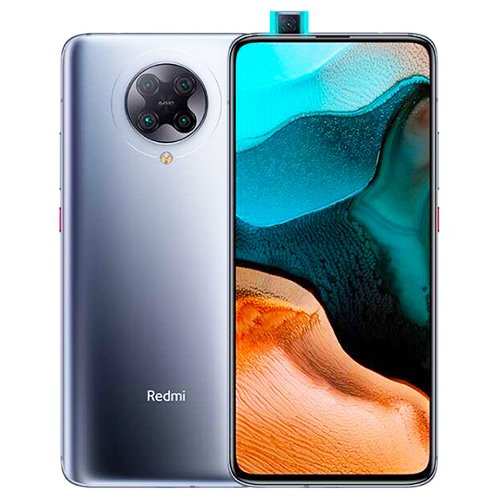 As for the pricing of these models, don't expect the Snapdragon 888 variant to have the above $350 price tag though, at least not now. Snapdragon 888 is still a fairly new CPU, and any company selling a device with this CPU under $500 is a steal deal.
As per a post on Antutu, the upcoming Redmi K40-series will be available in multiple variants and options, and priced as follows:
Redmi K40:

Dimensity 1200: 6+128GB at 2299 Yuan; or $354
Dimensity 1200: 8+128GB at 2499 yuan; or $384
Snapdragon 888: 12+256GB at 2999 yuan; or $461

Redmi K40 Pro:

Snapdragon 888: 8+128GB at 3299 yuan; or $508
Snapdragon 888: 8+256GB at 3599 yuan; or $554
Snapdragon 888: 12+256GB at 3999 yuan or $615
So there will be two variants in the Redmi K40-series; a standard and a Pro version. Now while the standard version will use both MediaTek and Qualcomm CPU, the three storage options in the Pro model will be based on Snapdragon 888 all through.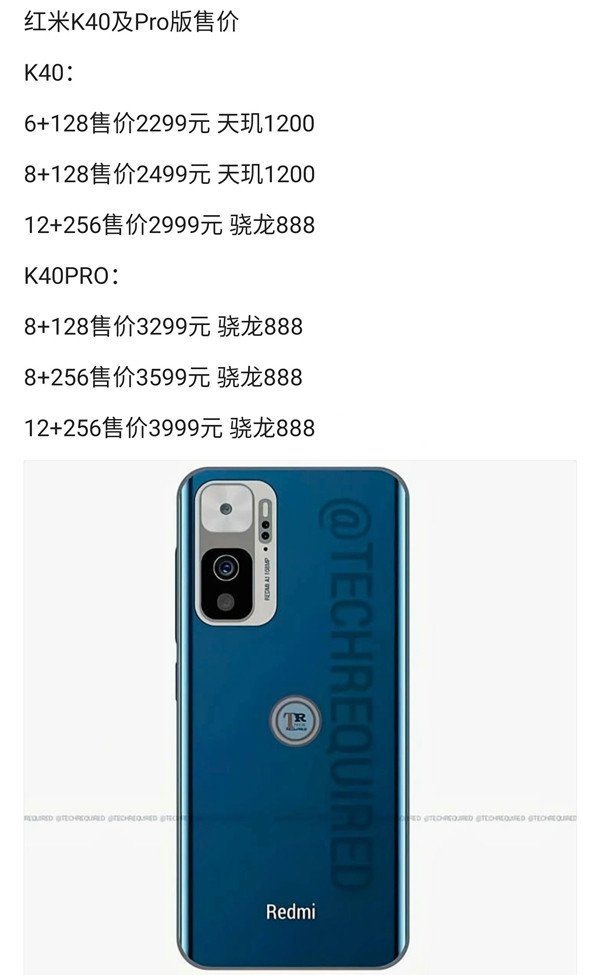 That the base storage version in the Pro model is still more expensive that the highest storage option in the Standard version makes us to wonder how much difference could exist between these two models, especially given that they both have same CPUs.
Redmi had officially stated in the past that the K40 will have the most expensive display tech on a Snapdragon 888 CPU. Perhaps the company was referencing the K40 Pro model, or may be, the Pro variant might come with more advanced camera technology not available on the standard version, which could be reasons for such obvious price differences.